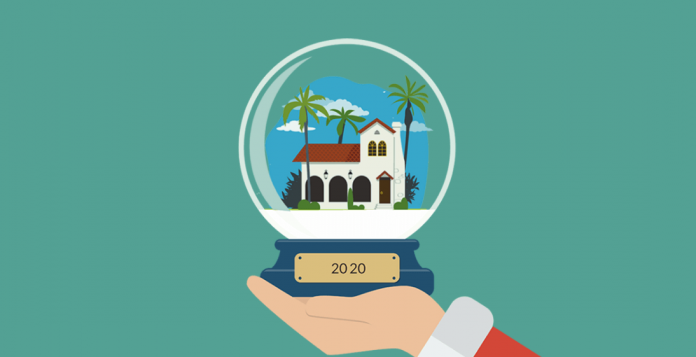 Are house prices in Spain going to keep increasing in 2020? Looking at all the recent data it seems highly likely that the answer is yes.
We keep a close eye on the trends – from house prices to what people are buying and where – to make sure that our agents can make informed decisions about what properties to include in their portfolios. By doing that, we ensure you always have the most attractive options for the domestic and international markets.
Here's what we've learned from the official house price index for Q3 of 2019…
Growth continues across the board
Whether you look at new builds or resale properties, the good news is that house prices are rising across Spain. In Q3 of 2019 average sale prices were up 4.7% year on year, with new builds showing a particularly favourable rise at 6.6% and resales still achieving a very respectable 4.4%.
This is the third consecutive increase of the year and indicates that we'll continue to see growth in the property sector throughout 2020.
Which regions are leading this growth?
Regions driving the recovery of the Spanish property market include the Balearic Islands, Andalucia and Aragon, with around 6% growth in each of these areas. Not far behind we can see strong growth in Basque Country (4.8%) and Catalonia (4.7%).
This supports what we already know about international buyers – they are attracted to island locations and mainland areas with easy access to the coast. After all, it's the relaxing lifestyle that they're looking for, with lots of sunny days on the beach.
The exception is inland Madrid, which is also doing well with year on year growth of 4.6%.
Recovery in Balearics, Madrid and Andalucia
So has the Spanish property market recovered since the crash? Not quite – but some regions are nearly there. The Balearics are just 5.4% below their all time peak prices, with Madrid and Andalucia following behind with a gap of 11.4% and 12.1% respectively.
Other regions aren't doing quite so well. Navarra's prices, for example, are still 40% lower than they were before the crisis. But the general trend is positive and there is every reason to be very optimistic about the future.