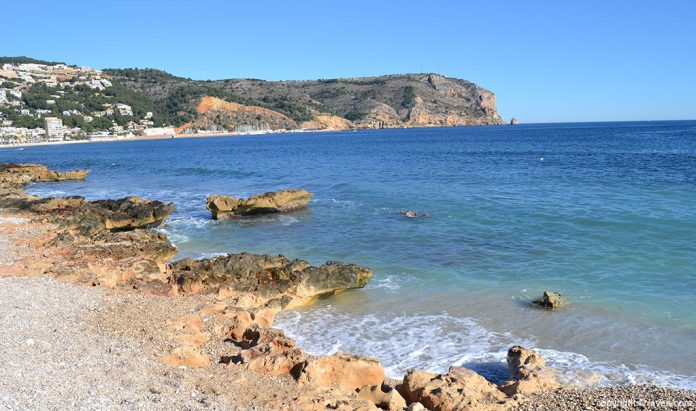 Finding a quiet beach is now more than ever the goal of locals and holidaymakers.
As tourism grows in Spain and travel restrictions are lifted – there are good reasons to seek out these lesser-known beaches, spread out your towels, and enjoy some Serene and quiet.
Costa del Sol
The Costa del Sol stretches 150 kilometres of coastline, and there are many hidden gems in lesser-known beach towns that can replace your regular sights at local beaches.
THE MARO COVE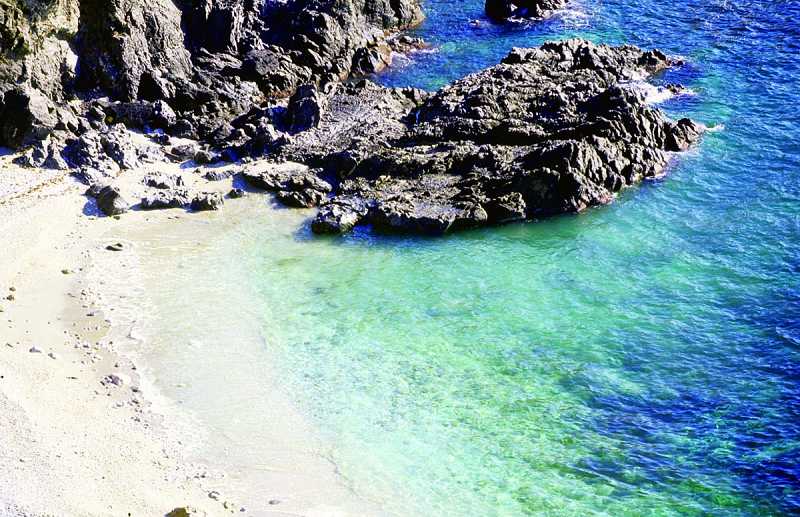 Maro Bay in Nerja, nicknamed "Cala Chica", is quieter than other beaches in the area, probably because of the charming and steep walking path to the sand.
The pristine beach is completely surrounded by nature and is a relaxing beach experience as it is not bothered by chiringuitos or other unwanted beach amenities.
A slightly difficult access means the 400-meter beach is fairly quiet, making it an absolutely delightful place if you want more privacy when visiting the beach.
To get to the bay, take the N-340 and take the "Maro" exit, follow the road and turn right at the roundabout and you will reach this quiet little bay.
CALAS TORRE DEL PINO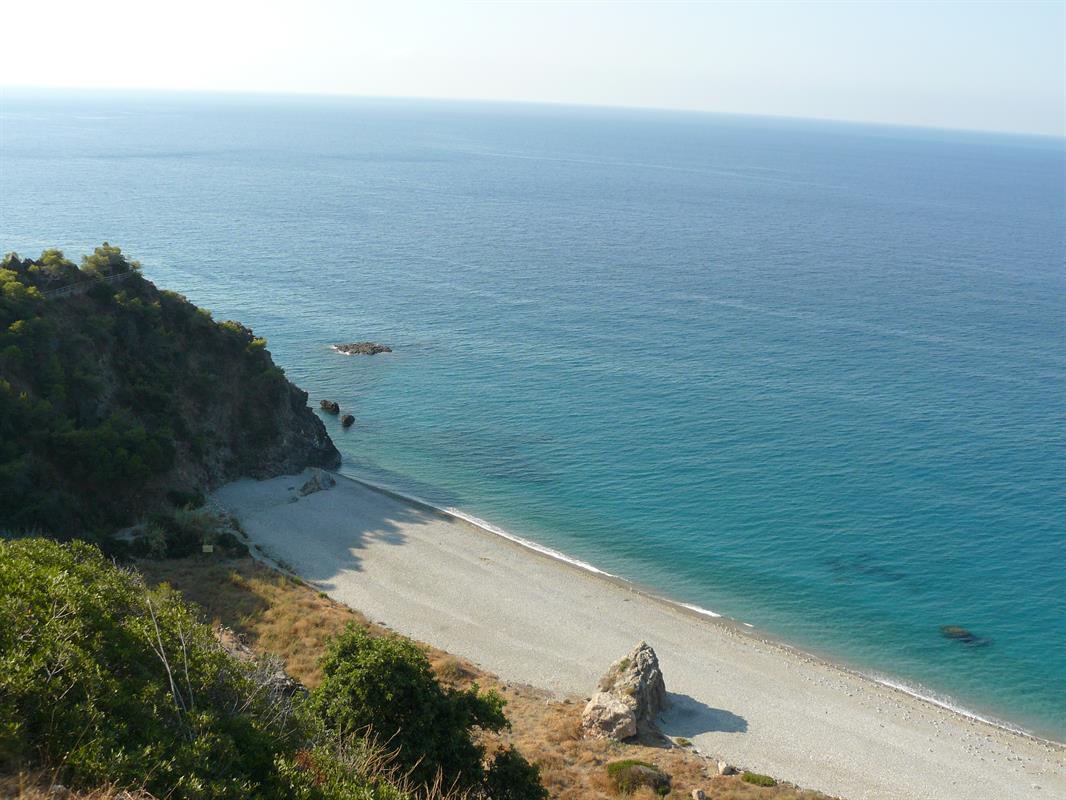 A snorkeler's dream (from Spain-Holiday.com) The charming and secluded beach port is known for its incredible snorkelling spots, and it should be on your bucket list if you want a break from the hectic crowds of Capopino.
Located in the east of Nerja, just 200m from the Torre de Pino lookout tower, the beach is worth a visit because of its crystal clear waters and plenty of underwater caves to explore throughout the day.
EL CAÑUELO/LOS ALAMOS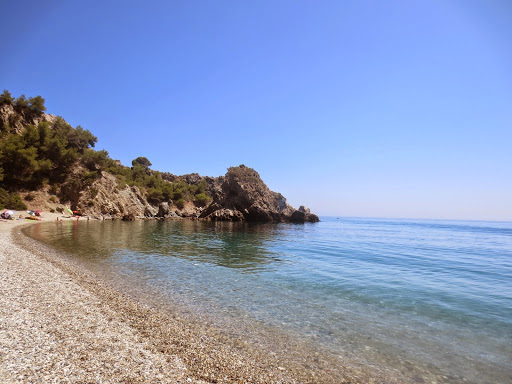 For those looking to escape the crowds of Playa de Bajondillo and La Carihuela, the sandy grey shores of the beach, complete with picnic tables and grills, are an enticing excursion. The 1-kilometer beach that borders Torremolinos is usually quieter than its neighbours, as it is further from the city centre.
To get there, drive as you would for Almeria and take the N-340 exit. Follow the exit for about 5 kilometres, the exit is clearly signposted.
PLAYA DE SOTOGRANDE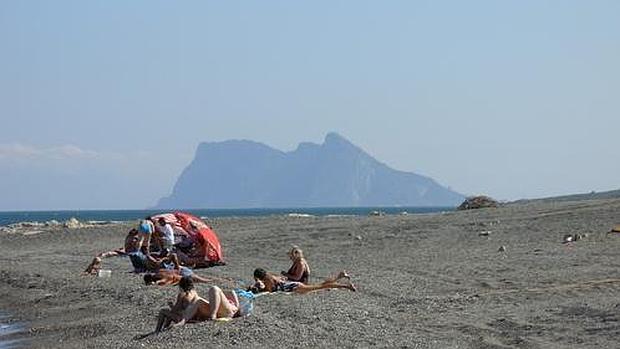 Playa de Sotogrande is a 5450m long unspoilt beach that is never crowded due to its expanse and the more popular neighbouring beach "Playa de Torreguadiaro" is a meeting point for locals.
Located directly on the famous "Paseo del Parque" in Sotogrande, this beach is special because of the rock of Gibraltar and the view of Morocco behind it. The scenery alone is the selling point of this quiet, peaceful place.
If you enjoy walking on the beach, enjoying the view, and having a cold beer on your way home, this is the place for you.
Tarifa/Costa de Luz
PUNTA PALOMA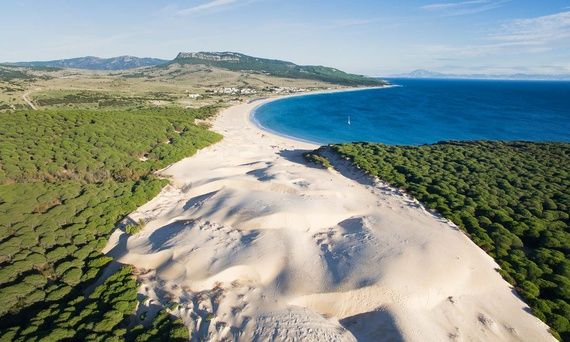 Punta Paloma cannot be described as breathtaking. The white, almost snow-like colored dunes are the ultimate attraction of this beach.
The waters of the Atlantic Ocean hug the sand that melts between your toes, and you can expect a pristine, paradise-on-earth experience when lounging on this beach, plus there are no crowds like you in nearby Bologna and seeing Tarifa's gigantic benefit.
It is a 16 minute drive from the town of Tarifa towards Bolonia.
COSTA BLANCA
PLAYA DE LAS ORITIGAS, GUARDAMAR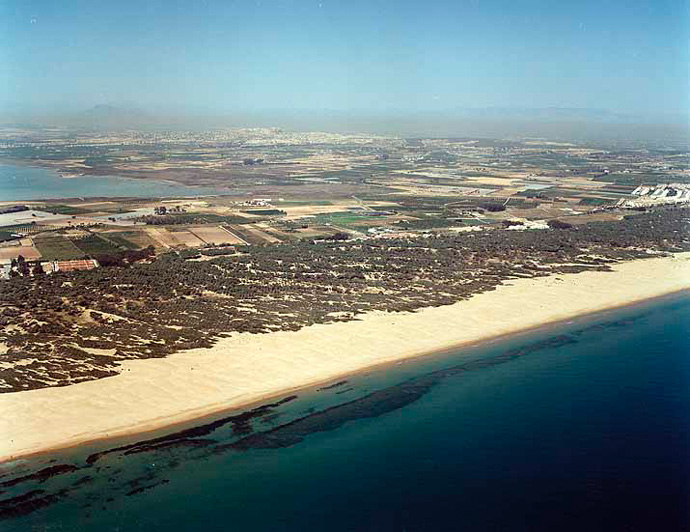 Playa de las Oritigas is one of many beautiful sandy beaches in the Guardamar region, south of the Costa Blanca. Oritigas, although quiet due to access issues, offers some beautiful dunes. The expansive beach is located in the far north of Guardamar, bordering Torrevieja's expansive La Mata Beach.
After parking at the Pinomar Urbanization Parking Lot on N-332, you can walk across the border from La Mata, or take the 400-meter dune trail to Ortigas Beach.
The effort is worth it, but please note that Ortigas' facilities have been reduced to necessities, with only one makeshift toilet in past seasons.
Cala Cabo Peñas, Orihuela Costa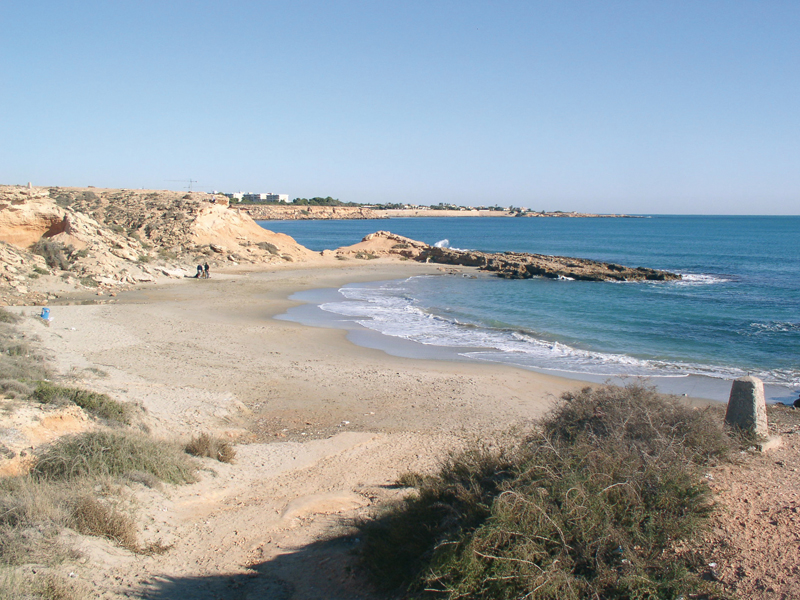 Orihuela Costa has the largest number of Blue Flag beaches of any city in mainland Spain, but that means they can get very crowded in summer.
This is where Cala Cabo Peñas stands out in the Playa Flamenca area. It doesn't stand a chance of getting a blue flag due to its inaccessibility, but a quick look at the map reveals that it's adjacent to the better-known Cala Mosca.
The secluded compact cove has no official trails or signs of confirming its existence, but once you find the beach, you're guaranteed peace and quiet.
Playa del Albir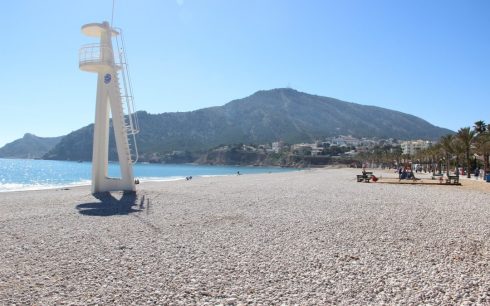 If you're looking for a quieter, family-friendly beach experience away from the crowds, Playa del Albir is the place to be. The pebble beach and deep cold waters of this beach make it unique to those in the neighbourhood and a great beach for children as they can build pebble towers instead of sand castles.
This very special place is one of the most pristine beaches in the Alicante region. The 80m long beach can be reached by sea or by bus, but is worth the view of the Sierra de Toix. With its pebble beach and complete privacy, this beautiful cove should be your first choice.
Playa Primer Montañar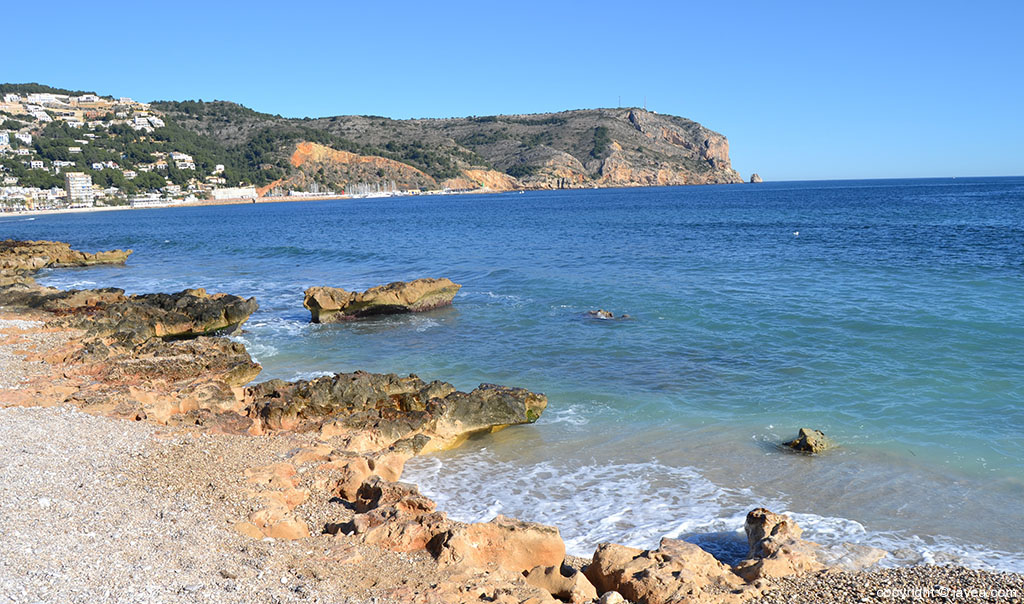 One of Alicante's most characteristic beaches thanks to its petrified sandstone (Credit to Javea.com)
Montañar is one of the quieter beaches in the Alicante region, with a 2 km long seaside promenade. Since entering the sea is a bit tricky, the sea is immediately 2 meters deep, perfect for divers and swimmers.
This unique place is one of the most characteristic beaches of Alicante due to its petrified sandstone, located within walking distance between Javea Port and El Arenal.
Courtesy of the Olive Press