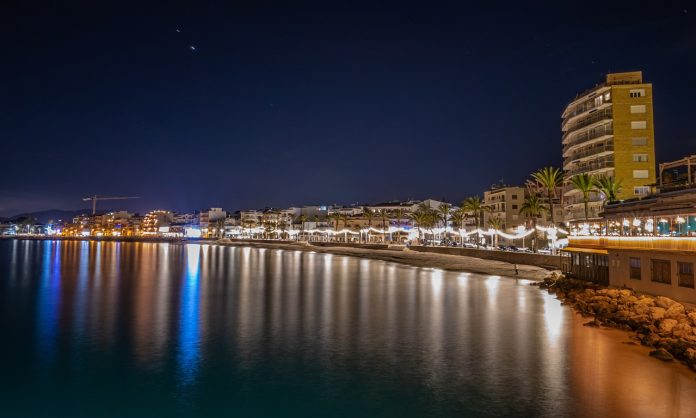 If you're looking for a perfect Mediterranean beach destination, look no further than Jávea. Located on the Costa Blanca between Valencia and Alicante, Jávea has everything you could want on your holiday or as a second home destination.
The crown of the Marina Alta, Javea holds a special place in the hearts of Spaniards all around the country. What was once a small fishing village only accessible by dirt road, Javea today is a blossoming community of expats from all over the world.
Geographically, Javea is encompassed by three main land masses being Cap de la Nau to the south, Cabo San Antonio to the north and the Montgo mountain to the west. To the east, Javea beaches with caves, coves and rugged rock formations rising out of the sea waiting to be discovered.
In this things to do in Javea article, we will share all of our little secrets that make this place amazing to live or visit. From wandering around the Javea old town centre, to wilderness hikes up the ruta de los miradores with spectacular views, to fun things to do in the storied Javea Port and more. So let's get started!
1. Arenal Beach
The Arenal Beach area of Javea is one of the best known on the Costa Blanca; it was only natural it made our list of things to do in Javea!
With a half kilometer of pristine sand dotted by palm trees, it's hard not to find your way down here a couple of times a week. The only sandy beach in Javea, El Arenal is an attractive place to soak up the sun and swim in its pristine Mediterranean waters.
Activities to do in El Arenal Beach:
Stand-up paddle surfing
Volleyball
Kayaking
Scuba and Snorkeling
Beach Workouts and Gymnastics with Indomove Javea
Jet Ski rentals
Beach activities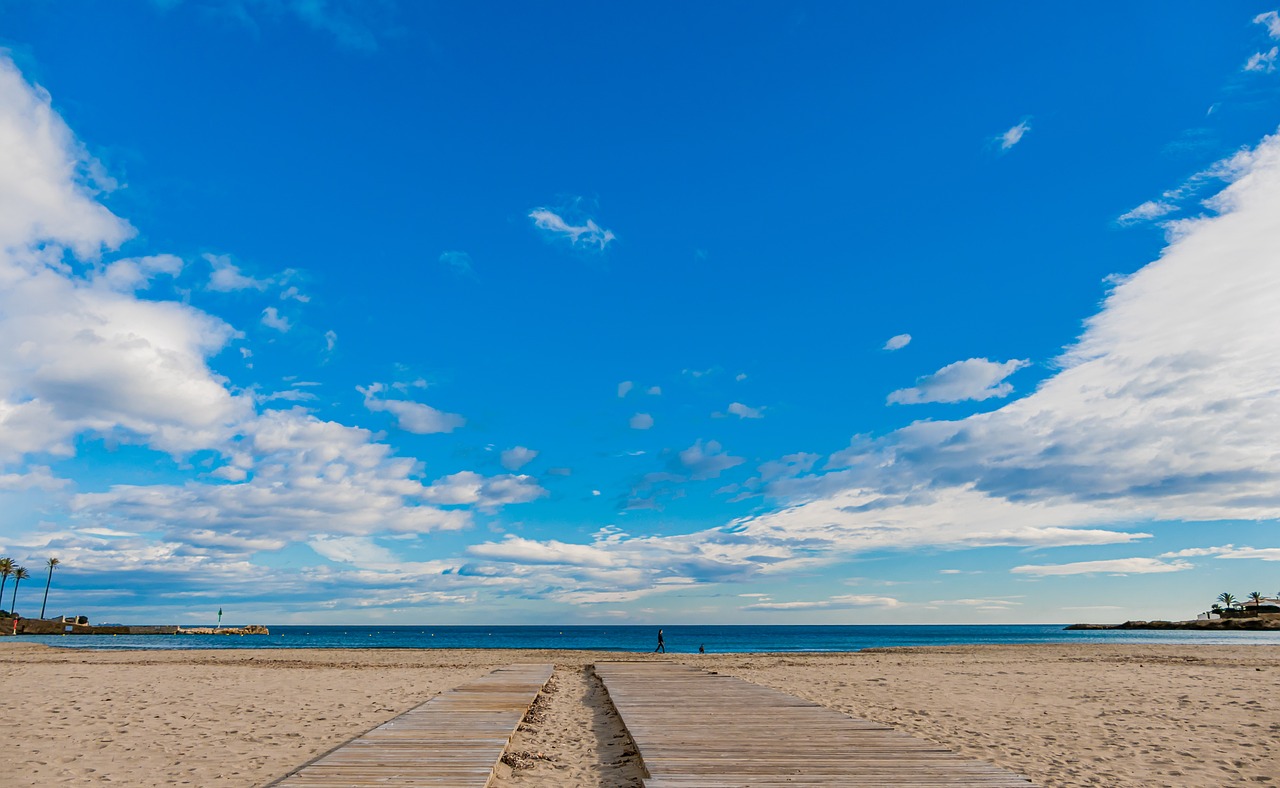 2. Arenal Promenade
The Javea Promenade, located next to Avenida de la Libertad, is an excellent shopping and dining district that provides breathtaking views of the beach.
The pedestrian-friendly environment creates a safe haven for families who are out exploring or enjoying some quality time together. In the evenings, the scene comes alive with people flocking to local bars for drinks before dinner.
The variety of restaurants available offers something for everyone – Spanish classics like tapas or paella, American-style fast food options, pizza places, and Chinese cuisine can all be found here.
People from the entire Costa Blanca region look towards the Arenal Promenade to a great night out and we couldn't think about writing this list without including it.
Activities to do at the Arenal Promenade:
Eat at a number of excellent restaurants including Michelin star Tosca
Go out for a dance at Achill or Kandala nightclubs
Take in captivating views of Cabo San Antonio and Montgó natural park
Shop at a number of boutiques
3. Historic Centre
Jávea's old town dates back over a thousand years and was once enclosed by long-standing walls and set back from the coast. This used to be the town's defensive perimeter to protect it during pirate raids.
The old town centre has a number of essentials tourist activities like the historic church that dates back to the middle ages and the plaza de la constitución where most of the town's large celebrations take place.
While in the town, be sure to head over to the central market called the Mercat Monday through Saturday in the mornings from 9am to 2pm. Here you will find the freshest seafood straight from the Javea port's numerous fishing boats. You will also find vendors selling amazing fresh fruit, meats and gifts and the usual tourist accessories.
4. San-Bartolomé-Church
This 16th-century church, built in the local Valencian gothic style from sandstone found at Cabo San Antonio, stands as a monument to Jávea's past.
Just north of town, this promontory was where Corsairs would threaten coastal towns and take people captive as slaves. The military appearance of the church – with its battlements and gun loopholes – served as refuge during these attacks.
The church is surrounded by cafe's and restaurants perfect for a family day out, though there is limited parking the town is very walkable and friendly, great scenery for a family picture.
5. Playa de la Granadella
Granadella beach is one of the many blue flag beaches in the area. The cove is hidden between two rugged headlands, making it a perfect spot to relax and enjoy the waves.
The sea's calm clear waters make it a great spot for water sports enthusiasts, many go snorkelling and scuba diving in theses gorgeous waters.
A floating platform is available during summer for parents and their children who want to enjoy the shallow and calm waters.
Sun loungers are available for rent during peak season so that visitors can have a more relaxing experience on the beach.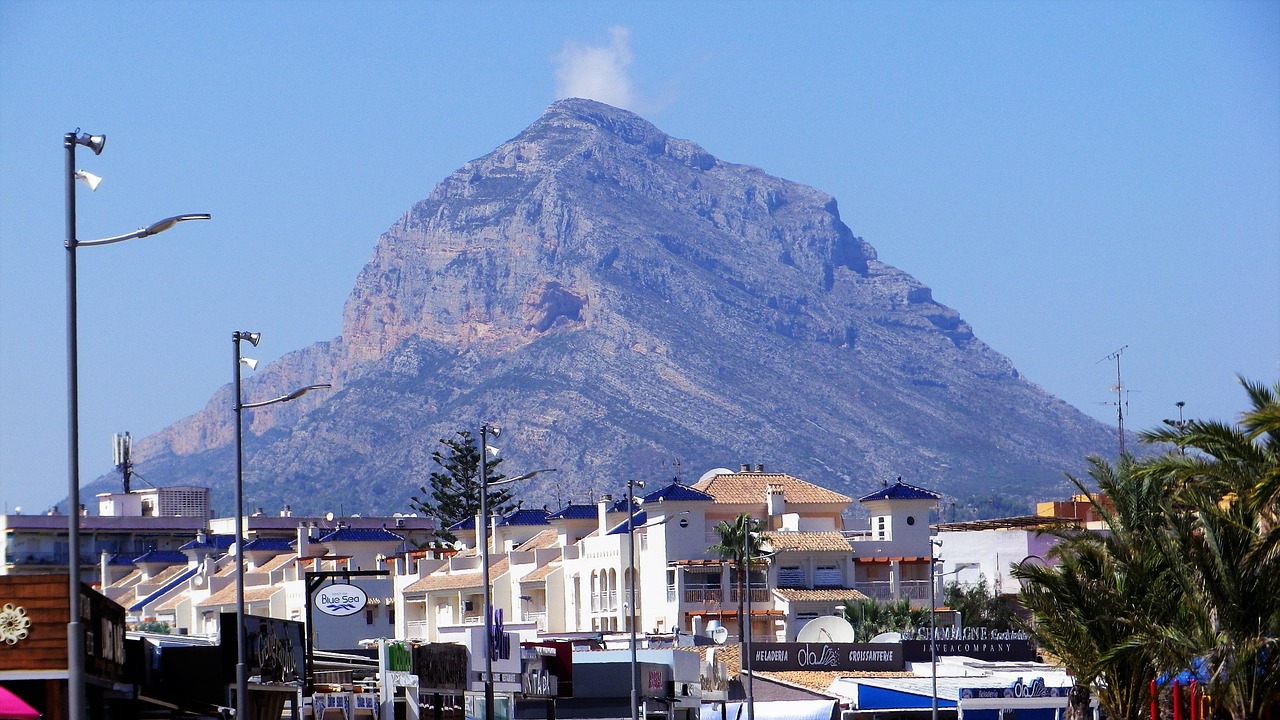 6. Montgó Natural Park
The Montgó mountain is a prized monument of Javea with its elephant like looks Rising to 753 metres just to the northwest of the town. Although it may seem daunting, the summit is more achievable than its grey limestone stone cliffs let on.
You can take the CV-736 road towards Dénia, with parking by Les Planes Campo de Tiro. As far as the hike goes there are a few zigzags on the hike, but it is still an easy climb, great for people of all ages. After you finish summiting the mountain, you will be rewarded with a wonderful view of Javea.
7. Cabo de la Nao
This 120-meter high headland, bounds the southern edge of the bay and is the easternmost point in Valencia. From a few vantage points, you can see views that stretch out to the Balearic Islands.
In addition, there are three restaurants on the cape with outdoor seating that have breathtaking views. If you're hungry or thirsty, you can also get something from the kiosk near the lookout during summertime.
8. Archaeological and Ethnographic Museum
The museum in Jávea is located in one of the most important civic buildings, La Casa-Palacio de Antoni Banyuls. This building was constructed in the early 1600s by Antoni Banyuls, who was the royal butler of King Felipe II.
Room VI showcases the original tiles from the 1800s. If you head to the top floor, you can explore an array of items that were recovered from Jávea's bay waters–everything from amphorae to cannonballs.
It is a very informational and interesting place to have a look at, and is highly recommended if you are interested in history.
9. Cabo San Antonio
The headland situated at the northernmost point of the Bay of Jávea offers stunning panoramic views of Arenal Beach, Montgó and Cabo de la Nao.
If you're traveling to Jávea with children, you can drive up the CV-7362 which leads directly to the lighthouse where there is a parking area.
If you're looking to spend a day in nature, hiking up from the port with a picnic is perfect. You'll work up an appetite and be rewarded with scenic views of the not so distant Ibiza.
10. Iglesia de Nuestra Señora de Loreto
This 1967 modern church is built with concrete and designed to evoke seafaring. It clashes with the white buildings in the portside Duanes de la Mar neighbourhood.
This church is designed in a daring avant-garde style, which is relatively rare for religious buildings in Spain.
Each of the twelve apostles has their own concrete buttress supporting the main structure of the church from outside. You can sense the chaotic beauty of the church when you step inside, where fishermen's wives would pray for safe returns. If you look up at the ceiling, it is made with strips of red pine in a design that looks like a sailboat's keel.
The beautiful architecture and palm trees make this place look like it's from another era. It's really mystical looking and definitely worth a visit
11. Cruz del Portixol
Cruz del Portixol is a stunning view point great for the family and also the nexus point for a number of walking trails.
It is a small island preserved as a natural park just up from Cabo de la Nao.
Instead of rushing to the next destination, you could choose to stop and enjoy the moment by taking a picture of the scenery.
Once you're ready, there are plenty of other activities nearby like exploring the headland or going for walks in any one of several coastal pine forests close by.
12. Hiking
The town is proud of its natural scenery, and offers a variety of hiking trails that are easy to access. You can find more information about these trails on the local tourist board's website.
The SL CV 97 goes from the Crux del Portixol down to forest and then Cala Barraca if you want a relaxing walk.
You can also find a calendar of guided walks that will give you an interesting perspective on the area's nature and history straight from locals.
13. Water Sports
Jávea is a dream destination for water sports enthusiasts, with an endless array of activities to choose from. From kitesurfing and windsurfing to scuba diving and snorkelling.
For example, at the Puerto Deportivo you can find sailboats and motorboats for rent.
Looking for some coves to snorkel in? Or maybe you want to try your hand at paddle surfing? Granadellla has got you covered. And if that's not enough, the open beaches are ideal for windsurfing and kite-boarding. There's something for everyone.
14. Other Outdoor Activities
Miradores de Xàbia – Jávea's many miradors, or panoramic lookouts, are best enjoyed by bicycle along the Miradores de Xàbia route.
The local tourist board can help you plan all sorts of other activities, so you don't have to spend a lot of time on the roads. There's also a nine-hole golf course at Club de Golf Jávea, with reasonable green fees of just €30 for a round. And besides all this, there are mini-golf courses for kids and the go-karting track, Karting Laguna.
15. Local Food and Drink
You're in the Valencian Community of Jávea, and this region is home to some amazing rice-based dishes. Paella is obviously the most famous, but it's interesting to note that there are lots of regional variations.
Jávea is well-known for its traditional bean and turnip dishes, but you can also find seafood versions of this dish throughout the town. In addition, Jávea produces a variety of nuts, including tiger nuts, which are used to make the delicious and refreshing horchata drink.
Not to mention, when you order tapas you usually receive a side of a delicious garlic sauce called aioli – perfect for dipping any and every food in.