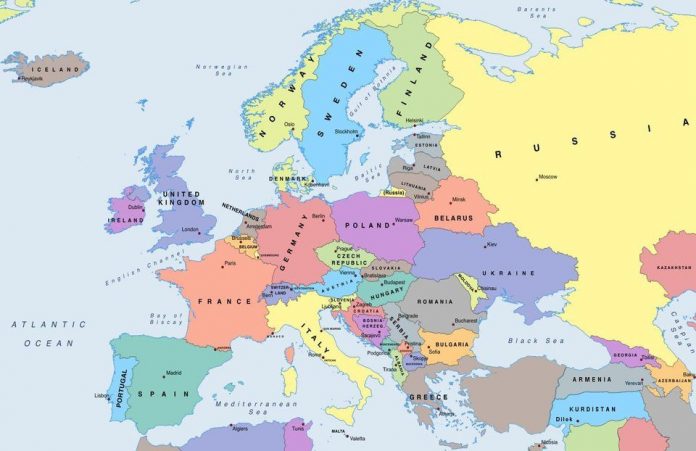 Spain remains popular with British buyers, not only are they the largest contingent of visitors, figures are actually up 32% year on year. This means almost a third more Brits are searching for property in Spain than this time last year.
In fact, buyers from the UK currently make up 23.4% – almost a quarter – of all visits to the site. This is compared to 64.2% from the rest of Europe and 12.5% from the rest of the world. On a positive note, this European visitor figure (excluding Brits) is up 43% year on year. This is undoubtedly a promising indicator that if there is any impact as the fallout from Brexit becomes clearer, the Spanish housing market should be in a great position to bounce back strongly.
The second largest group after the British, is made up of Spanish nationals, also up year on year, this time by almost 20%. While The Netherlands, France and Germany complete the top five with increases of 87%, 43% and 52% in visitor numbers respectively. Belgium, Sweden, Italy, Ireland and Switzerland make up the rest of the top 10 with visitor increases ranging from a healthy 33% (Italy) to a huge 65% (Sweden).
what, exactly, are they looking for…?
We often say that understanding your buyers and putting yourself in their shoes is a great way to find the right properties and deliver a great service. So this is exactly why we spend time drilling down into all our visitor data and crunching the numbers.
We've found that the largest group of buyers are looking for apartments – almost 40%, with villas being the second most popular type of property registering 31% of the demand. Of course, this varies by region, but it's a good guide when it comes to assessing the properties on your books for saleability.
When it comes to property price, the range of €50k-€250k attracts more than 65% of the enquiries, suggesting that it's the lower priced properties that are the most sought after. It's hard to tell whether this is because many older international movers wish to live mortgage free and enjoy their retirement in financial comfort, or due to the available housing stock.
…and whereabouts?
Cities in Murcia, Alicante and Valencia feature heavily in the top most popular locations, suggesting that international buyers are wanting the best of both worlds: lots to see and do year round, yet in close proximity to some of our most beautiful coastal hotspots.
Camposol in Murcia continues to occupy the top of the list with a median property price of €105,000. Torrevieja in the province of Alicante is in second, with the cities of Alicante, Montserrat in Valencia, and Playa Del Ingles completing the top five, with average prices rising as you go down the list.
It's still unclear as yet what impact Brexit will have on the market. It's likely there will be some effect on British buyer decisions, but we think agents should feel encouraged by the strength and growth shown in terms of visitor numbers from other European countries, and even outside of the continent. If this trend continues, there's no reason to be concerned about Brexit at all.